The foreign exchange market – also known as forex or the FX market – is the world's most traded market, with turnover of $5.3 trillion per day.*
To put this into perspective, the U.S. stock market trades around $257 billion a day; quite a large sum, but only a fraction of what forex trades.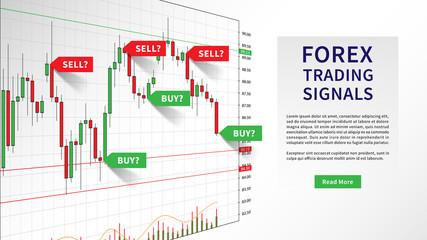 Forex is traded 24 hours a day, 5 days a week across by banks, institutions and individual traders worldwide. Unlike other financial markets, there is no centralized marketplace for forex, currencies trade over the counter in whatever market is open at that time.
How FX Trading works
Trading forex involves the buying of one currency and simultaneous selling of another. In forex, traders attempt to profit by buying and selling currencies by actively speculating on the direction currencies are likely to take in the future.


Why trade FX?
Forex is the most traded market in the world and when you understand the benefits of the market, it is easy to understand why.
24 Hour trading, 5 days a week
Unlike other markets, forex trading doesn't have to stop when the sun goes
down. Since forex is traded all over the world, trading markets are open 24 hours a day, 5 days a week, so you can trade when it is convenient for you.
No commissions or hidden costs
For most trading platforms, the cost are included in the spread—there are no hidden fees or commissions, so you can be confident knowing how much your trade is costing you.
Trading opportunities in bull and bear markets
The Forex market offers traders the unique advantage of trading opportunities in both rising and falling markets. And unlike other markets, there are no restrictions or additional costs for short selling.
Trade more with less
Forex is traded with a degree of leverage, allowing you to take a position in the market with a fraction of the capital you would usually need. As much as leverage may increase your gains, it can also increase your losses so it's important that you understand the risks of trading on margin.
Unmatched liquidity
With daily turnover reaching $5.3 trillion, Forex is the most liquid market in the world. This liquidity often results in more actionable prices and unlike other financial markets, traders can respond almost immediately to currency fluctuations, whenever they occur – 24 hours a day, 5 days a week.
Wide range of markets
Forex trading allows you to easily gain exposure to markets around the world. While most trading is done in the world's major currencies, you also have access to emerging markets such as Mexican Peso (MXN) and Polish Zloty (PLN).
Investing in the Forex market can be very profitable for investors and small traders. At QGlobal Community, we offer all the tools needed to be a successful trader and the most important of these tools is the knowledge given by our Master Trader Mr. Q. Our success rate is 98.7 % and we have an easy to follow step by step guide. Your success is our mission.
If you want to learn to successfully trade the Forex market, choose one of our QGlobal Forex Packages by clicking here.